Welding Institute "JUG" Inc. Skopje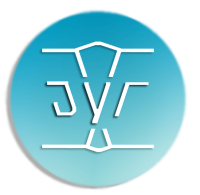 Email: info@institutjug.mk
Street: Blvd. 15th Korpus, No.1
Postcode: 1000
City: Skopje
Country: Macedonia
Phone: 389 2 3171 033
Fax: 389 2 3172 469
Welding Institute "JUG" was founded in 1979. Immediately after the founding, institute has trained personnel. It has available space of about 10.000 m2 of which 2.500 m2 are modern and functional office and manufacturing facilities.
JUG Institute is a member of the International Institute of Welding SVARKA. During its existence highlights the significant business and scientific research, which has received more awards. Among others particularly distinguished 13-November Award of the City of Skopje.
Currently, the Institute JUG is a joint stock company with 70 employees. Since 2000, the Institute JUG was first ISO 9001/2000 certified by Det Norske Veritas.
Since 2011 he has been recertified by ISO 9001/2008 by TÜV RheinlandInterCert.